Writing a good online ad to sell your car
Writing a good online ad to sell your car
24 Feb 15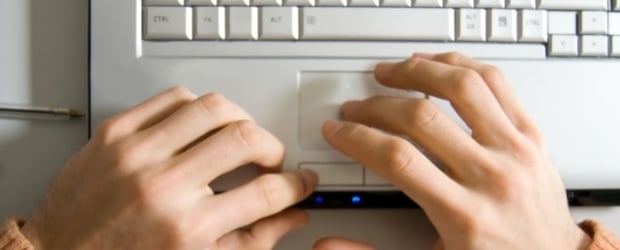 It's time to trade in your vehicle for a new one, but these days more and more buyers are actually opting to sell their vehicles privately instead of "trading them in" with car dealers.
Selling a used car privately can often get a better sale price than a dealer trade in and with online listings, finding a potential buyer has never been easier.
One of the most important first steps when selling your car privately is to write a good classified ad.
Like any advertisement, a classified listing needs to be engaging as well as informative to appeal to a potential buyer. An ad that just boasts that a car "will sell fast! Highly sought after model!!! etc" may seem like a good idea, but unless you're really touting a rare limited edition Ferrari, you'll benefit from divulging more information.
Tips for writing a great used car ad
Be honest
Put your best foot forward, but don't say the car is something it's not. Consumers have access to information that can find you out, including PPSR checks and car reports that will tell them the history of the vehicle, so there's no real point in trying to pass a car off as "Like New" if it's previously been in an accident.
Follow the format
Different classifieds sites follow a traditional format and have a legend for their abbreviations. Browsers are after quick and easy to access information from their search results, so find out the conventions and tailor your ad to the site.
Include images
A picture is worth a thousand words. They make your listing more engaging and help establish your trust worthiness as a seller. So wax, polish and buff it to an impressive shine and snap a pic (or 10).
Pricing
Most websites recommend that you include a price with your listing as listings without prices generally get fewer enquiries.
Be descriptive
It's best to highlight the positive features of your vehicle (ie first owner, list of extra features, good car history report) instead of less than helpful descriptions such as "runs like a dream", "looks fantastic", "best car you'll ever own!"
How not to sell your used car
To tickle your funny bone, and get some of those creative juices going, here are some real "inspirational" classifieds listings on how not to sell your car:
RUNS FINE ...I was going to say 'runs excellent' but I had a last-minute conscience attack.
NEEDS SOME BODY WORK ...was blindsided by a Winnebago.
WELL-MAINTAINED ...I changed the oil occasionally.
LOOKS LIKE NEW ...just don't try to drive it anywhere.
ALL ORIGINAL ...I never had anything fixed, adjusted, or replaced.
LOADED WITH OPTIONS ...each one more troublesome than the next.
NEVER SMOKED IN ...unfortunately, that's the best thing I can say about it. |