5 of the best accessories for your next road trip
5 of the best accessories for your next road trip
Where Can I Find the VIN (Vehicle Identification Number)?

The vehicle identification number (VIN) is composed of 17 characters (digits and capital letters) that act as a unique identifier for the vehicle. A VIN displays the car's unique features, specifications and manufacturer.
The VIN can be found in a couple of places including on the car's registration label (1), on the compliance plate in the engine bay (2) or on the passenger side windshield (3), or on one of the door posts (where the door latches when it is closed) (4). See the image below:
Look for the VIN in these other locations:
Insurance card/Insurance policy
Vehicle title and registration certificate
Close
27 Jan 17
Did you feel like you were missing something on your last road trip? It might have been good music, activities for when you arrived at your destination or a utility tool for fixing things that went wrong. Never get caught short again. Next time you go on a road trip, double-check this list to see if you could add anything to your car to make it an even more enjoyable experience.
You've spent money on getting the right car and making sure it was looked after by the previous owner with a CarHistory report. Now's the time to invest in a few extras that will make driving around more fun.
1. Cell phone holder
Using your phone while driving is not only dangerous, but it's also illegal if you don't follow strict rules1. You can use it as a map, or to play music, if it's fixed to a single point on your car, or you can operate it via voice activation1.
A windscreen phone holder places the phone within reach, but out of the way, so you're complying with the law.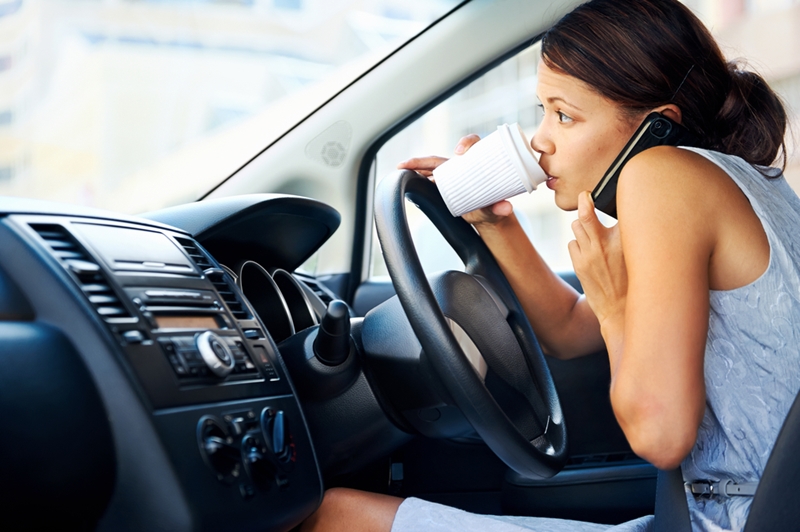 2. Spotify Premium

This one isn't so much an accessory, but it's certainly useful. With access to thousands of your favourite artists and high-quality streaming, a Spotify Premium subscription is a must for road trips2. You can create and download playlists at home before you leave as well, so you aren't using mobile data for hours on end during your drive.

3. Kindle

A Kindle is an electronic reader, and can hold thousands of books at once3 - better than bringing along 10 or 15 of the books in your 'to read' pile because you don't know which one you'll open next! They're a bit of an expense, but you'll use it so much that you'll wonder how you got by without one before.

4. Wet wipes

Having wet wipes on board will help you to clean up those spills quickly and easily.

This one might seem a bit silly, but remember the last time you spilled some of your milkshake, fizzy drink or coffee on the dashboard? Not pretty, and very sticky to clean up. Having wet wipes on board will help you to clean up those spills quickly and easily2 so your vehicle remains in pristine condition for as long as you're away.

5. Power inverter

Change your cigarette lighter into a power dock, and buy a power inverter2. If someone needs to charge a toothbrush or plug in another device, the power inverter will make it easy and safe. Bringing along a laptop so you can watch movies on-the-go? Make sure you don't forget your charger and power inverter!

Bring these accessories along on your next road trip for the best time, and get in touch with CarHistory for information about any second-hand road trip cars you're looking to buy.