Common scams when buying a used car
Common scams when buying a used car
Where Can I Find the VIN (Vehicle Identification Number)?

The vehicle identification number (VIN) is composed of 17 characters (digits and capital letters) that act as a unique identifier for the vehicle. A VIN displays the car's unique features, specifications and manufacturer.
The VIN can be found in a couple of places including on the car's registration label (1), on the compliance plate in the engine bay (2) or on the passenger side windshield (3), or on one of the door posts (where the door latches when it is closed) (4). See the image below:
Look for the VIN in these other locations:
Insurance card/Insurance policy
Vehicle title and registration certificate
Close
2 Mar 22
Unfortunately, when buying a used car you may encounter some unscrupulous people who will try to scam you. Whether you are purchasing through a dealer or a private owner, car selling scams can cost you hundreds, even thousands, of extra dollars1. These are some of the most common scams used by car sellers to con you out of your money.
Odometer wind-back
Cars with fewer kilometres on the clock are worth more than high-kilometre ones, which is why some vendors reduce the displayed kilometres on the cars they're selling – it's a practice known as odometer wind-back. Modern odometers which display the number of kilometres a car has travelled are digital, making them even easier to wind-back2.
Whatever type of odometer is fitted, check that the wear and tear on the car fits in with the stated odometer reading. If the pedal rubbers and steering wheel are worn smooth, the car isn't likely to have low-km's one. Ask for the car's service history to see the odometer readings and make sure it goes up steadily and doesn't suddenly drop.
Odometer wind-backs can also endanger lives, with mechanical issues more likely to be overlooked as owners are misinformed about the age and the regular service needs of their car2.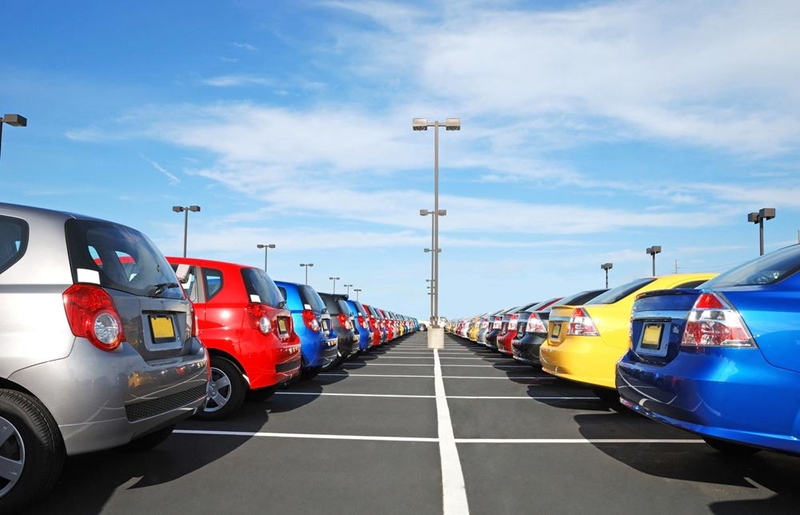 Vehicle re-birthing
Another widespread scam is known as re-birthing. It works very simply and it's very easy to get caught out by it. Vehicle re-birthing works by thieves stealing a car or using a written-off vehicle, stripping out all identifying information and giving it the identity of a legitimate vehicle3. Although the car you're looking at is stolen, you don't know its real identity because you're checking the identity of a different vehicle.
In the case of using a written-off vehicle, because used car sellers almost always sell a used car "as is," meaning that the buyer takes on all responsibility for the vehicle after purchase, buyers are stuck with the car and its problems once the sale is completed4.
Written-off cars that have been re-birthed can also be a safety risk and endanger lives5. For example, in a vehicle that's been flooded or rebuilt after a crash the airbags may not work or the brakes may be faulty.
The best way of ensuring you're not caught out is to:
Ensure the car's VIN number matches the one on the registration document.
Inspect the car at a privately owned residential address, and make sure the seller isn't just using the drive of a house whose owners are away. Also ensure that this is the address shown on the registration document.
If you aren't sure engage the help of a professional and make sure you get a car history report.
Non-disclosure of finance owed
If you buy a car that has an outstanding loan attached to it (an encumbrance), and the seller did not disclose this to you at the time of purchase, then you could be at risk of losing the car6. In general car finance uses the car as security for the repayment of the loan, so if the repayments on the loan are not paid the car may be repossessed.
The prevalence of such scams is why it is important for you to get a vehicle history report from a reputable source for any used car you decide to purchase. Get our CarHistory report (which can alert you to any previous accident history) – Australia's most comprehensive car check report – for added peace of mind.
For more information on vehicle scam please visit: www.accc.gov.au or www.scamwatch.gov.au
1. Autobytel. Top 10 car scams while buying or selling. Accessed October 2017
2. CarsGuide. Odometer fraud warning. Accessed October 2017
3. Jalopnik. The "Rebirthing" problem down under. Accessed October 2017
4. Carfax. Buying used cars "as is". Accessed October 2017
5. Huffington Post. 1 Million used cars are hiding a terrible secret. Accessed October 2017
6. Personal Property Security Register. Buying a car? Accessed October 2017
Disclaimer: The information contained in this article is general in nature and does not take into account your personal objectives, financial situation or needs. Therefore, you should consider whether the information is appropriate to your circumstance before acting on it, and where appropriate, seek professional advice from a finance professional such as an adviser.