Used car websites: Australia's top 5
Used car websites: Australia's top 5
Where Can I Find the VIN (Vehicle Identification Number)?

The vehicle identification number (VIN) is composed of 17 characters (digits and capital letters) that act as a unique identifier for the vehicle. A VIN displays the car's unique features, specifications and manufacturer.
The VIN can be found in a couple of places including on the car's registration label (1), on the compliance plate in the engine bay (2) or on the passenger side windshield (3), or on one of the door posts (where the door latches when it is closed) (4). See the image below:
Look for the VIN in these other locations:
Insurance card/Insurance policy
Vehicle title and registration certificate
Close
The automotive industry continues to diversify, and 34 per cent of Australians are ready to buy a car entirely online, according to recent research by Roy Morgan.1 If you're considering buying a used vehicle online, check out some of Australia's top websites to ensure you snap up a good deal.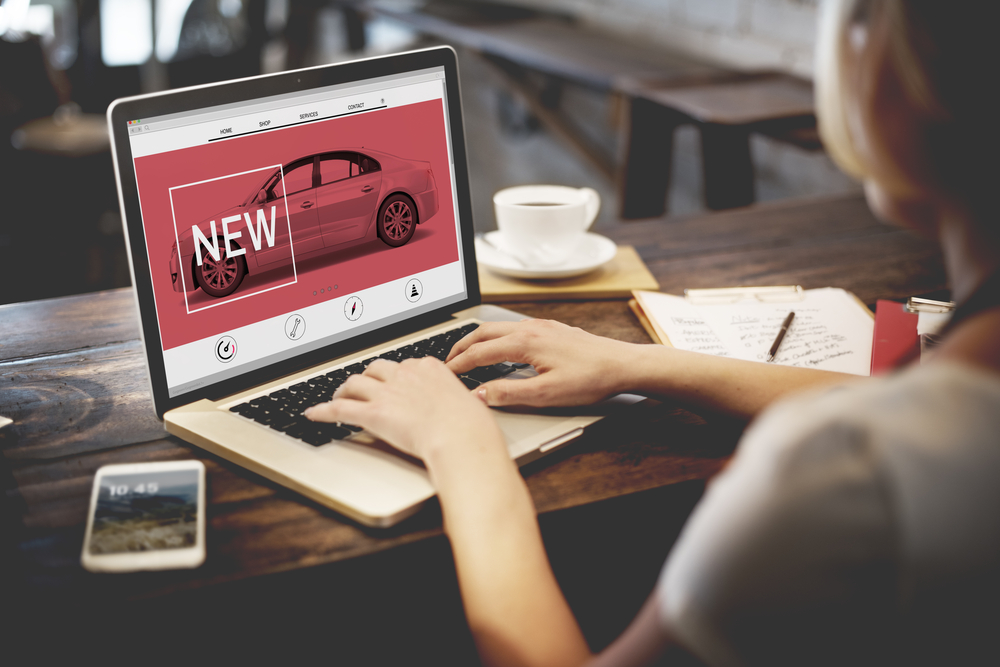 1. Gumtree
This is one of the largest classified sites in Australia and is the top site for privately listed vehicles. There are approximately 2.5 million listings across hundreds of categories, with 85,000 new ads posted every day.2 Wherever you live in Australia and whichever car you're after, Gumtree is likely to have it. You can search for vehicles by make, model, price and location. The site also features new and used car reviews, vehicle research, a valuation tool and an informative blog.
2. CarAdvice
If you're in the research phase of purchasing a used vehicle, CarAdvice offers advice, tips, articles and reviews all undertaken by expert motoring journalists. You can compare cars to see which would best suit your needs and read reviews by current owners, so you can narrow down your selection. With over 400 articles and videos published on the site every month, as well as a weekly podcast, you should easily find information about the vehicle you're researching.3
3. HelloCars
HelloCars won the Westpac Business of Tomorrow award in 2017.
HelloCars was founded in late 2015 and is a relatively new player in the online car market. The company has quickly expanded and won the Westpac Business of Tomorrow award in 2017. HelloCars is a fully accredited and licensed dealer offering thousands of quality used cars. If a buyer is unsatisfied with their purchase, they can return a vehicle within seven days for a full refund, and the company offers 12 months free roadside assistance with every car sold.4
4. Drive
Drive is run by a dedicated team of automotive experts who live and breathe cars. The site is packed full of valuable information and tools for used car buyers. It has a comprehensive car news section, as well as used car reviews, research and advice. Buyers can search for used vehicles and can get information on insuring and financing their new vehicle.
5. CarsGuide
CarsGuide is an online marketplace where consumers are able to buy and sell used cars. The site has a simple selector tool to help consumers find the right car suited to their needs. Plus you can get expert advice and information to help consumers make informed decisions about used vehicles. This includes practical tips, car reviews and news.
These days, there are so many great tools and websites for buyers to get a comprehensive picture of the car they're looking to buy. Before you purchase, make sure you utilise some of what's on offer to get the best deal possible. It is also a good idea to get a comprehensive CarHistory report. Using the registration number or VIN (vehicle identification number) you can get detailed insights into a car's reported history, including finance owing, stolen and written-off status, potential odometer wind-back and sales price valuation. Get in touch with the experts at CarHistory so you can feel confident in your purchase.
Disclaimer: The information contained in this article is general in nature and does not take into account your personal objectives, financial situation or needs. Therefore, you should consider whether the information is appropriate to your circumstance before acting on it, and where appropriate, seek professional advice.
1. Roymorgan. State of the Nation 27. Accessed June 2018
2. Gumtree. What is Gumtree?. Accessed June 2018
3. CarAdvice. About Us. Accessed June 2018
4. Mycarprice. Mycarprice.com.au. Accessed June 2018