Why a tiptronic transmission might be right for you
Why a tiptronic transmission might be right for you
Where Can I Find the VIN (Vehicle Identification Number)?

The vehicle identification number (VIN) is composed of 17 characters (digits and capital letters) that act as a unique identifier for the vehicle. A VIN displays the car's unique features, specifications and manufacturer.
The VIN can be found in a couple of places including on the car's registration label (1), on the compliance plate in the engine bay (2) or on the passenger side windshield (3), or on one of the door posts (where the door latches when it is closed) (4). See the image below:
Look for the VIN in these other locations:
Insurance card/Insurance policy
Vehicle title and registration certificate
Close
Have you been trying to find the right used car for some time now? It's easy to waste time scrolling through page after page, looking at what's on the market - but it's not always easy to find a car that suits your needs perfectly. You might be looking for a particular type of car, and really would prefer a manual transmission. Newer cars tend to be automatic, though, which means there will be fewer online to choose from. As with any used car you're looking to buy, you should get it checked out with a CarHistory report.
If your heart is set on buying a manual, but you simply cannot find a suitable option, you might have to choose a car with a tiptronic box instead. It's not the same as a manual, but it's the closest thing you can get without a having a clutch!
What is a tiptronic transmission?
A tiptronic transmission is an automatic gearbox with the ability to change gears manually.
A tiptronic transmission is an automatic gearbox with the ability to change gears manually1. It allows you greater control of when you change gears, which is ideal for going up a hill efficiently or for better control when overtaking on the highway.
You will have come across plenty of advertisements online for automatic cars, but if you didn't know what a tiptronic transmission was, you might not have been looking out for it. Many modern European cars have tiptronic gearboxes, and some Japanese ones do as well (although more standard Japanese cars come in manual from factory).
The gearbox works in the same way as a regular automatic, as in it has the ability to change the gears for you. To change it into tiptronic mode, all you have to do is switch the gear stick to the right option (possibly denoted by a '+' or a '-')2 and then the car won't change gear for you anymore. That being said, many newer models have safety features installed that limit the speed of the engine in certain gears so as not to damage the car if you forget when to change, or you accidentally put it into tiptronic mode2.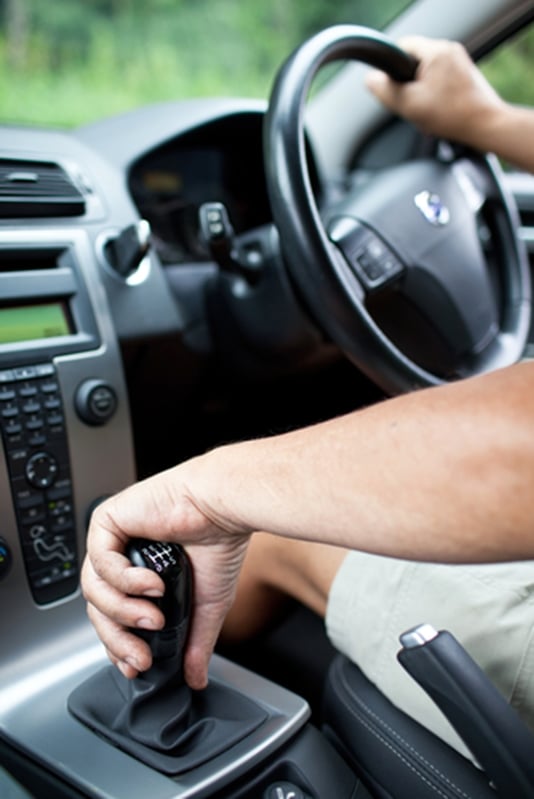 How safe is a tiptronic gearbox?
As previously stated, your car will not be able to go over a certain rev limit while in tiptronic mode2. You'll have as much control as you could want, but you won't be able to redline the car and blow a head gasket. It's also not possible to rev for a long period of time because the car's safety software will switch back to automatic mode and change gears appropriately to keep the engine in good condition2.
It's not possible to rev for a long time because the car's safety software will switch back to automatic mode and change gears.
Due to the fact that you cannot rev your engine too much, you won't be as susceptible to spinning out or throwing your car into a drift. You'll remain in full control of the car at all times, and if the software suspects you are not, it will switch back into automatic mode and keep the engine turning over at a suitable speed2.
A tiptronic gearbox is as safe as any other gearbox - the only difference you'll notice depends on how you drive the car. Of course, if you're an unsafe driver, you'll be just as unsafe driving in tiptronic mode as you would be in automatic mode. The same goes for a manual car, although manuals don't have the same transmission safety software as their automatic counterparts1.
Before you decide to buy a used tiptronic car, make sure you get in touch with CarHistory.
1. Autobytel. What is a tiptronic transmission? Accessed February 2017.
2. Reference.com. How does a tiptronic transmission work? Accessed February 2017.