4 tips for driving to the beach
4 tips for driving to the beach
Where Can I Find the VIN (Vehicle Identification Number)?

The vehicle identification number (VIN) is composed of 17 characters (digits and capital letters) that act as a unique identifier for the vehicle. A VIN displays the car's unique features, specifications and manufacturer.
The VIN can be found in a couple of places including on the car's registration label (1), on the compliance plate in the engine bay (2) or on the passenger side windshield (3), or on one of the door posts (where the door latches when it is closed) (4). See the image below:
Look for the VIN in these other locations:
Insurance card/Insurance policy
Vehicle title and registration certificate
Close
3 Feb 16
Summer is a great time to unwind and go for a drive. What's better than gathering a few friends together and trekking down to the beach?
Some beaches will allow you to drive your car straight onto the sand. However, it's likely that you will get stuck, so in those cases, you should know how to pull yourself out of a rut, literally.
Of course, the next day, you will also be greeted with sand in the cracks and crevices of your vehicle, and embedded into the carpet.
Luckily for you, there are many things you can do to make your trip to and from the beach much more enjoyable.
1. Research your vehicle
If you're planning on becoming a regular beach goer, look for a vehicle that will get you there and back without fail. For example, four-wheel-drives are great for driving on the sand (if your beach allows it) as the body of the vehicle is typically higher from the ground than that of standard cars, so you're less likely to get stuck.
Use a CarHistory report to check any possible odometer rollback and other details about the vehicle's history, so you know you're getting the best deal for your money.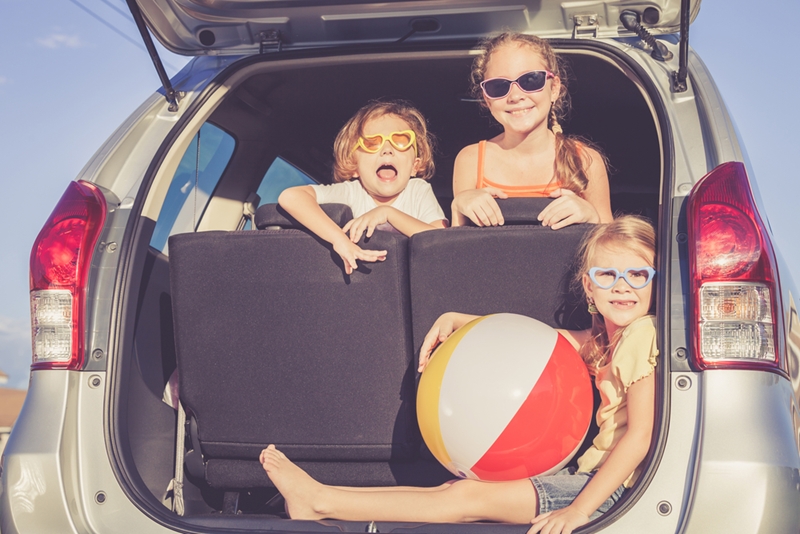 2. Prepare for the inevitable
The Australian Geographic (AG) puts it plainly - you're likely to get stuck in the sand1. Keeping this in mind, AG suggests that you equip yourself with the necessary tools to help your vehicle.
Use shovels to dig a path in front of each tyre and remove sand touching the underside of your vehicle. You can invest in some high-tread boards to place under your tyres so that the wheels don't spin aimlessly.
AG also recommends that you pack a tyre deflator and compressor, as lowering the PSI of your tyres will increase the surface area in contact with sand for better traction. Know the right techniques, such as maintaining momentum to reduce the likelihood of sinking deeper.
Reduce your load before trips to the beach, and have all the passengers get out and help push the vehicle instead of adding unwanted weight to the resisting forces.
Knowing the tide times will also help to prevent a tricky situation.
3. Keep it clean
For maintaining a clean vehicle, avoid getting sand inside as much as possible. This can include covering all the seats with old sheets or blankets so you can easily shake them out after your beach adventures.
A spare change of clothes will prevent sandy swimwear and wet seats. A big bottle of water is also handy to wash the sand off if there isn't running water. Don't forget about the sand in your hair!
Last but most important, rinse your car well, underbelly and all, to avoid rust occurring due to salt. It's a chore but it'll help prolong the life of your car. Rinsing before you wash your car will also prevent scratches to the paint job.
In the highly likely chance that you get sand in your car, vacuum as soon as you get home. It'll prevent the tiny grains from travelling into unreachable parts of your car and upholstery. Don't use any wet sponges or cloths before you vacuum as it'll just turn the sand into sludge and will be harder to clean.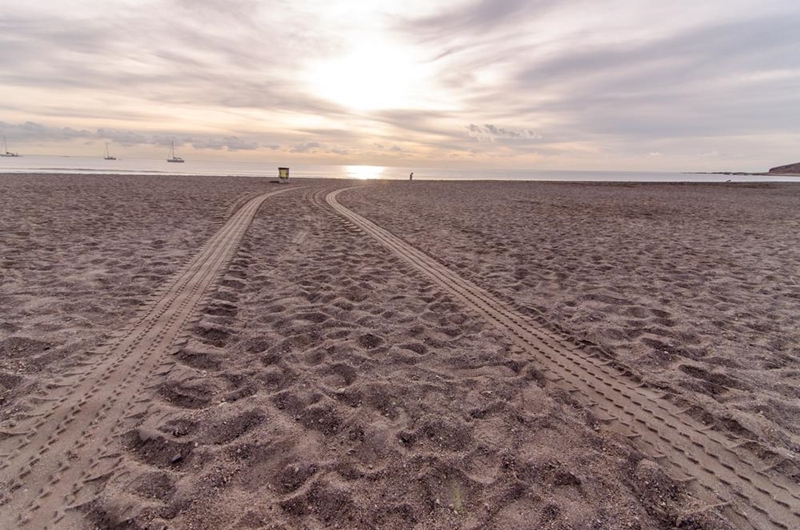 4. Be mindful of others
Australian beaches are always popular during the summer season. The Australian Bureau of Statistics has reported a rise in the number of motorcycles, light rigid trucks and campervans registered over the past five years2, so be aware that you'll be sharing the roads will many different types of vehicles.
Take extra care if you're driving on the beach. There'll be plenty of people, including young children, milling around. Make this summer a safe summer!
So hopefully with these tips, your trip to a sunny beach is breezy and hassle-free. What are your plans for the beach this summer?
1Australian Geographic, Top 10 beach driving tips. Accessed January 2016.
2Australian Bureau of Statistics, Motor vehicle census 2015. Accessed January 2016.