5 basics everyone should keep in their car
5 basics everyone should keep in their car
Where Can I Find the VIN (Vehicle Identification Number)?

The vehicle identification number (VIN) is composed of 17 characters (digits and capital letters) that act as a unique identifier for the vehicle. A VIN displays the car's unique features, specifications and manufacturer.
The VIN can be found in a couple of places including on the car's registration label (1), on the compliance plate in the engine bay (2) or on the passenger side windshield (3), or on one of the door posts (where the door latches when it is closed) (4). See the image below:
Look for the VIN in these other locations:
Insurance card/Insurance policy
Vehicle title and registration certificate
Close
11 May 15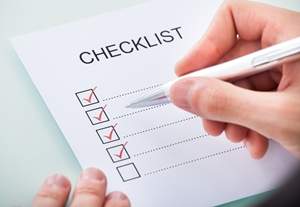 So you've canvassed your pick of used cars, had a test drive and diligently inspected under the bonnet. You've budgeted, and you've even done your research by checking out any skeletons hiding in the closet by getting a car history report, which tells you information you need to know to make an informed decision.
When you finally get behind the wheel, you take precautions such as ensuring passengers are wearing their seatbelts, as well as checking you have enough petrol and that there aren't any lights on the dashboard where there shouldn't be.
However, all the preparation in the world can't stave off an accident, whether it's caused by a flat tyre or unfavourable driving conditions - including other road users. What you can do, however, is make sure you have the tools you need to deal with any situation you may face at the wheel of your car.
Here are five basics everyone should keep in their car.
1. Tyre changing tools
This includes a spare tyre in good condition, as well as a tyre jack and iron. This trio is should be at the top of any car checklist. A flat tyre doesn't need to be the end of the world - make sure you get a family member or friend to show you how to change one safely and correctly, and you could save yourself a lot of anxiety on the road.
2. Torch
How else are you going to change that tyre in the dark? A torch seems like a minor thing until you need it most. Sure, you can use your phone, but it's probably best to save the battery for getting in contact with the necessary parties.
3. Jumper leads
Hopefully you will never have to use these, but a flat battery can strike any one of us. If you ever need a jump-start, or you want to be a good citizen and help out another motorist, be sure to take the utmost care in attaching the leads to each vehicle in the appropriate sequence, attaching the positive lead first and removing it last.
It's a good idea to purchase surge-protected jumper leads to lessen any chance of electrocution. Jump starting a car can be dangerous, so make sure you only attempt it when you know what you are doing. If you are uncertain at all, call for roadside assistance.
4. Emergency kit
Again, this is something we all hope never to use, but an emergency first aid kit can be vital in minimising the effects of bodily harm until help can arrive. Even if no one is injured, an emergency blanket can help keep you warm while you wait if your car won't turn on, and a reflective triangle will increase your chances of visibility in isolated areas.
5. Food and water
Just make sure you replace these in case you feel like a snack – so that they're there in your time of need.