10 of the best road trip songs of all time
10 of the best road trip songs of all time
Where Can I Find the VIN (Vehicle Identification Number)?

The vehicle identification number (VIN) is composed of 17 characters (digits and capital letters) that act as a unique identifier for the vehicle. A VIN displays the car's unique features, specifications and manufacturer.
The VIN can be found in a couple of places including on the car's registration label (1), on the compliance plate in the engine bay (2) or on the passenger side windshield (3), or on one of the door posts (where the door latches when it is closed) (4). See the image below:
Look for the VIN in these other locations:
Insurance card/Insurance policy
Vehicle title and registration certificate
Close
10 Mar 17
Driving is always a great time when you've got a banging tune to rock out to on your way to your next stop. It might just be down to the shops to pick up some milk, or it could be all the way up the coast to a holiday home, but all drives are made better by good music.
That's why we've compiled a list of the best road trip and driving songs of all time. Check out our list below and see if you can add any others!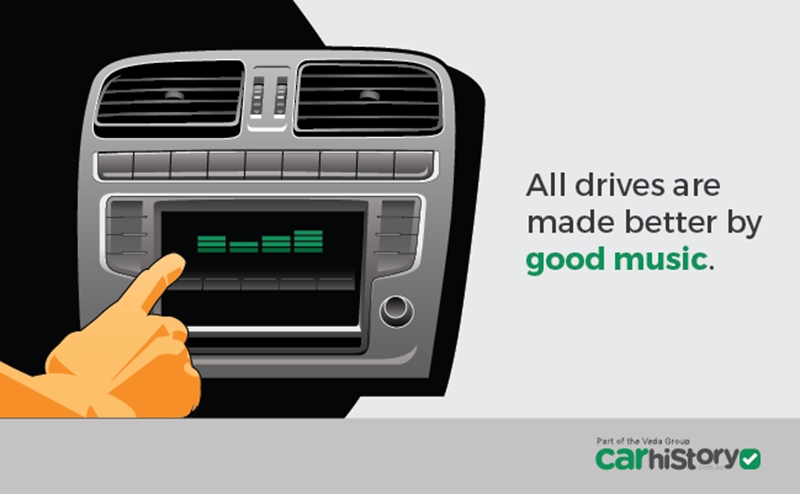 1. Hotel California - The Eagles

One of the most iconic songs to ever be released, Hotel California by The Eagles is a clear choice for a road trip. Everyone knows the words, so it's an easy one to sing along to. It's also moody and has a great guitar solo, so it suits night driving perfectly.

2. Mustang Sally - Wilson Pickett

The original Mustang Sally is a fantastic song and sets the mood perfectly for any roadie.

3. Drive - Home Brew

New Zealand rap group Home Brew released this track simply to make driving better - the solid beat and lyrical flow will keep your passengers happy.

4. All Night - Chance the Rapper

It's hard to pick just one song from Chance the Rapper's album Colouring Book, but All Night is exciting, fast and fun. Whenever you're driving, and whoever you're driving with, this is a great pick.

5. Scar Tissue - Red Hot Chili Peppers

Moody and catchy is a good combination. When you get John Frusciante's guitar shredding as well, it's a recipe for success. Every road trip is made better with a little bit of Red Hot Chili Peppers.

6. Life is a Highway - Tom Cochrane

A classic 90s tune, Life is a Highway should be on every road trip playlist. You're driving on the highway of life, so you need tunes to match!

7. Lonely Boy - The Black Keys

It pumps people up and is perfect for when your passengers are falling asleep late at night!

One of the catchiest songs of the last decade, Lonely Boy was a big hit. It pumps people up and is perfect for when your passengers are falling asleep late at night!

8. Mashin' on the Motorway - DJ Shadow

An underground hip-hop track that should have a home in every car, the high tempo and lyrics make this a great road trip song for any occasion.

9. Born to Run - Bruce Springsteen

The Boss has a knack for writing music that's perfect on the road. Born to Run is one of his biggest hits for a reason - add it to your playlist for a throwback tune.

10. Where the Streets Have No Name - U2

U2 has a long back-catalogue, but this song is the best choice for a road trip. The destination isn't the key, it's how you get there and the company you keep. This song embodies that.

Road trips are brilliant fun, but you need the best music and the right car to make them work. For help finding that used car, get in touch with CarHistory today.