3 things you should know before you embark on a road trip
3 things you should know before you embark on a road trip
Where Can I Find the VIN (Vehicle Identification Number)?

The vehicle identification number (VIN) is composed of 17 characters (digits and capital letters) that act as a unique identifier for the vehicle. A VIN displays the car's unique features, specifications and manufacturer.
The VIN can be found in a couple of places including on the car's registration label (1), on the compliance plate in the engine bay (2) or on the passenger side windshield (3), or on one of the door posts (where the door latches when it is closed) (4). See the image below:
Look for the VIN in these other locations:
Insurance card/Insurance policy
Vehicle title and registration certificate
Close
21 Sep 16
Before you marry someone, you need to go on a road trip with them. Why's that? Well, road trips can bring out both the best and worst in people, and if your relationship survives the trek without any major fallouts, you know it's a match made to last.
However, we're not suggesting that you make your road trip as uncomfortable as possible for your loved ones, whether partners or friends. In fact, being prepared for the trip is the best way to ensure that it goes smoothly, no relationships harmed in the process.
Here are three things you need to know before you set off.
Know who your passengers are
Most of the time, this need not apply, but there are cases where miscommunication leads you a road trip with friends that you don't know that well. As the driver, you are responsible for your passengers, so make sure you know relevant details about who they are before you start driving.
For example, it can be difficult to explain your situation to the authorities if they are underage and your passengers are drinking alcohol, or if they drive and are not licenced.
Having someone else in the car that you trust, who is ready to tag-team driving, is a good way to even out both responsibility on the roads.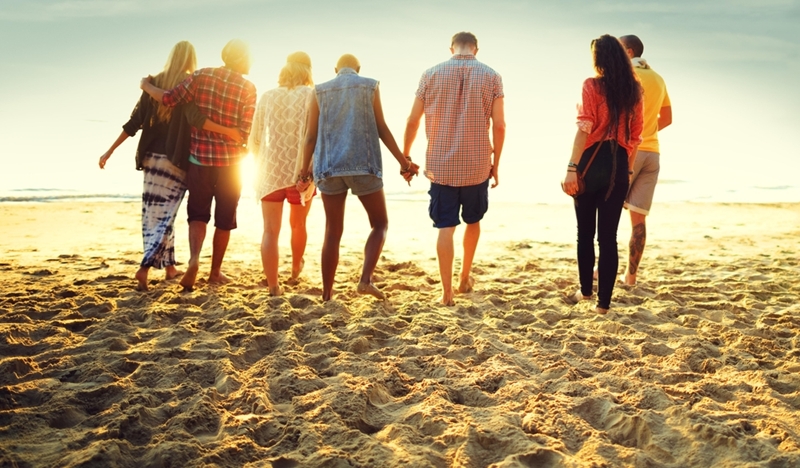 Know the roads you are driving

This includes both the route and the road rules if you pass state borders. Don't just rely on technology to guide you - there are many instances where it can fail! An old-fashioned map may make your friends laugh, but they'll be the first to scramble for it if you run out of data.

Open roads can be another obstacle - if you're not comfortable, make sure you have a driver who is, or at least someone that can guide you through these roads. This is where you'll rely heavily on your driving experience, so get to know the car you're driving before you head off. When in doubt, get a CarHistory report to double-check all the important information about your vehicle.

Road trip games are a must for a long drive.

Know at least three different road trip games

Whether car-karaoke, Eye-Spy or even an embarrassing game of 'Never Have I Ever', road trip games are a must for a long drive. Why is that? Well, spending many hours cooped up with others can drive you stir-crazy, and these games help to pass time in a fun way. You can even learn a lot more about each other, and after a few hours, you're less inclined to strangle your best friend!

Do you have any road trip tips of your own?