7 parking laws you need to know about
7 parking laws you need to know about
Where Can I Find the VIN (Vehicle Identification Number)?

The vehicle identification number (VIN) is composed of 17 characters (digits and capital letters) that act as a unique identifier for the vehicle. A VIN displays the car's unique features, specifications and manufacturer.
The VIN can be found in a couple of places including on the car's registration label (1), on the compliance plate in the engine bay (2) or on the passenger side windshield (3), or on one of the door posts (where the door latches when it is closed) (4). See the image below:
Look for the VIN in these other locations:
Insurance card/Insurance policy
Vehicle title and registration certificate
Close
6 Apr 17
Parking fines can be a real pain - they're expensive, and in some states and territories, they incur demerit points as well as monetary penalties1. The best way to avoid paying through the nose for a parking infringement is not parking illegally in the first place. After spending lots of time choosing the right used car (by getting a CarHistory report), you don't want to throw money away by parking illegally!
There are some technical laws in Australia, however, and if you don't know them, you may be caught out. Below are seven that you might not know about - knowledge that could save you money and demerit points!
1) At a bus stop - NSW
You are not allowed to park at a bus stop in New South Wales at any time of the day or night1. You are also not permitted to park within 20 metres before the bus stop, or within 10 metres after it1 to avoid possible collisions or difficult driving manoeuvres when picking up passengers.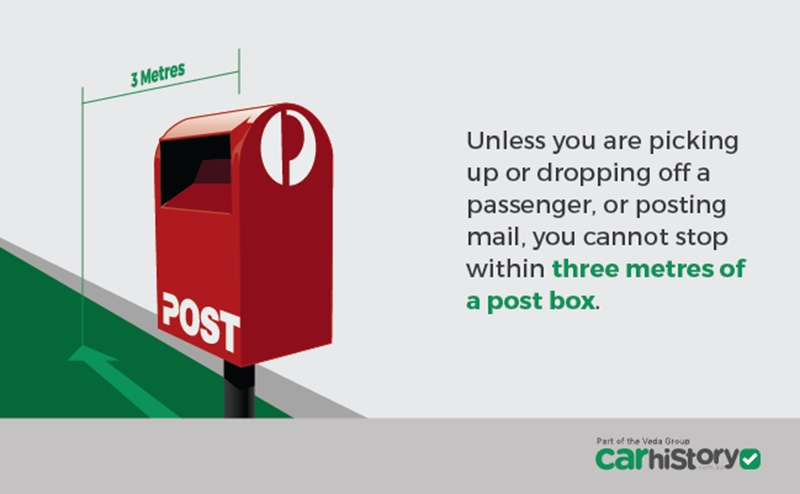 2) Double centre lines - NSW
Parking within three metres of any double centre lines in New South Wales is not permitted1. In many instances, double centre lines are on highways and major roads, so you shouldn't be parking on these stretches of bitumen at all, as it is dangerous for cars trying to get around an obstacle without crossing the centre lines.
3) Tram stop - VIC
Trams are a major mode of transport in Victoria - particularly in the Melbourne CBD. As such, delays caused by parking throw a real spanner in the works, and hefty fines are issued to people who do not follow the rules about parking at or near tram stops (or over tram lines). You are not allowed to park within 20 metres before a 'tram stop' or 'tram stop request' sign anywhere in Victoria1.
4) Post box - QLD
Snail mail is still used by many people, so there are laws designed to stop people blocking post boxes. Unless you are picking up or dropping off a passenger, or posting mail, you cannot stop within three metres of a post box1.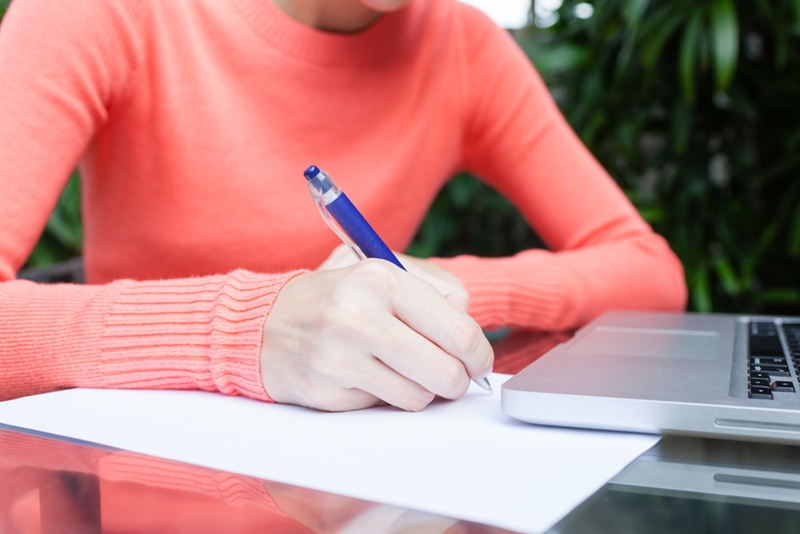 5) Intersections - SA
Parking fines in Adelaide start at a whopping $52.
Parking fines in Adelaide start at a whopping $521, so you'll want to avoid any tickets. An easy one to forget is parking around intersections - you cannot park your car within 10 metres of an intersection without traffic lights, and within 20 metres of an intersection with traffic lights1.
6) Sale advertisements - WA
Western Australia has a parking law that you won't find in other states - you cannot park your car anywhere (even if it's legal) with a 'for sale' sign in or on the window1. Car dealerships are exempt, but if you're trying to find a quick sale by parking outside your property with a small sign in the window, you could face a fine.
7) Parking zones - NT
Free parking zones in the main centres around the Northern Territory have been abandoned in place of parking zones, which max out at $2.50 per hour1. Not such a steep price to pay for a convenient parking location, but if you exceed your limit, you will be fined. Ignore that fine for more than 24 hours and your vehicle will be deemed 'abandoned' and towed away at your expense1.
Parking legally around Australia could save you a lot of money and hassle. Make sure you brush up on your road rules.
For information about buying a used car, get in touch with CarHistory today.
1. CarsGuide. Parking laws you should know. Accessed April 2017.