Why buy an SUV?
Why buy an SUV?
Where Can I Find the VIN (Vehicle Identification Number)?

The vehicle identification number (VIN) is composed of 17 characters (digits and capital letters) that act as a unique identifier for the vehicle. A VIN displays the car's unique features, specifications and manufacturer.
The VIN can be found in a couple of places including on the car's registration label (1), on the compliance plate in the engine bay (2) or on the passenger side windshield (3), or on one of the door posts (where the door latches when it is closed) (4). See the image below:
Look for the VIN in these other locations:
Insurance card/Insurance policy
Vehicle title and registration certificate
Close
7 Nov 16
Did you know that sports utility vehicles (SUVs for short) are soaring in popularity in Australia? According to Roy Morgan Research, 885,000 Australians intend to buy an SUV sometime over the next four years - 20 per cent more than a year ago1.
Looking at the best-selling cars in Australia so far in 2016, one particular SUV model has even crept into the top 10. Focus2Move says the Mazda CX-5 has been the vehicle of choice for more than 19,000 Aussies this year, as of September 20162.
SUVs still have a long way to go until they're as popular as the ute, but they offer some things that are distinctly special from your standard car Here are three examples.
More space in a jam
Have you ever found yourself lacking a little extra room in your car? Perhaps you've decided to pick up a new sofa, only to realise, as you hopelessly try to wrestle it into your back seat, that it simply won't fit? SUVs have more capacity than your average car, which gives you a little more confidence when planning to move things from A to B, and more comfort when driving those longer journeys.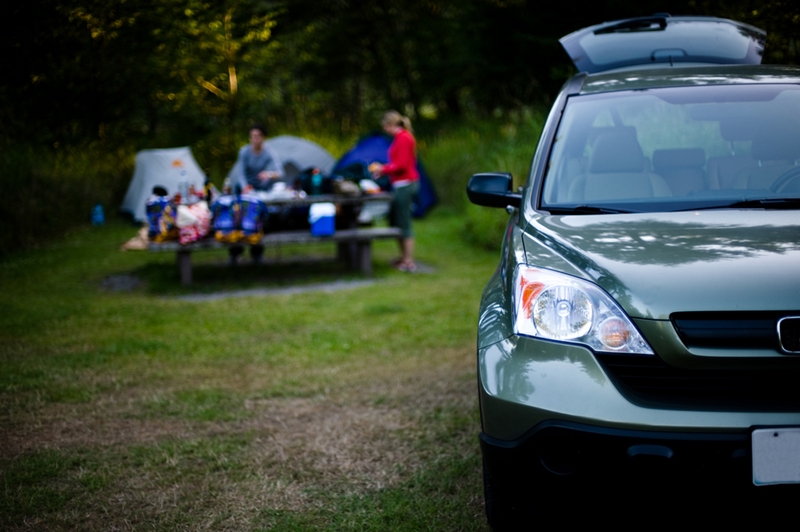 Off-road capability

Let's face it, not all Aussie roads are that great. The ride height and suspension tweaks that come with the SUV's design mean it's less vulnerable to dings and scrapes as you negotiate potholes, kerbs and the like.

If you find yourself on an unsealed road (and we do have a fair few), you will be better equipped to keep pushing on - and in relative comfort for you and the family. SUVs are generally more suitable for driving on sand or gravel than your everyday hatchback, whether you'll use your car on the beach or driving across the Outback.

As Cars Guide puts it, "SUVs are the Swiss Army Knife of cars; you can drive them on good roads, bad roads or in the absence of roads and they'll take it all pretty much in stride."3

Competition driving quality

Because of the recent surge in popularity among buyers, manufacturers are clamouring to get you into one of their SUVs. Used car sellers also see that newfound Aussie approval as an opportunity not to be missed.

Which model SUV will you opt for?

Mazda may be winning at the moment, with the CX-5 and CX-3 ranked as the two best-selling SUVs in the country4, but there's no shortage of other options. The Toyota RAV4, Hyundai Tucson, Nissan X-Trail, Subaru Forester and Honda HR-V all make up the top 10, and could be perfect options for you.

Competition in the car industry is great for the consumer, whether they're buying a new or second-hand car, keeping prices lower and quality higher.

Just remember to get a CarHistory report before you spend the cash. You could soon be seeing first-hand what's making the SUV a modern Aussie favourite.

1Roy Morgan Research, SUVs drive growth in new car market. Accessed October, 2016.
2Focus2Move, Australia's Best Selling Cars at September 2016. Accessed October, 2016.
3Cars Guide, Why SUVs are becoming so popular. Accessed October, 2016.
4WhichCar, Top 10 selling SUVs in Australia, April 2016. Accessed October, 2016.