How to keep your car cool this summer
How to keep your car cool this summer
Where Can I Find the VIN (Vehicle Identification Number)?

The vehicle identification number (VIN) is composed of 17 characters (digits and capital letters) that act as a unique identifier for the vehicle. A VIN displays the car's unique features, specifications and manufacturer.
The VIN can be found in a couple of places including on the car's registration label (1), on the compliance plate in the engine bay (2) or on the passenger side windshield (3), or on one of the door posts (where the door latches when it is closed) (4). See the image below:
Look for the VIN in these other locations:
Insurance card/Insurance policy
Vehicle title and registration certificate
Close
12 Jan 16
Summer is well and truly on its way to Australia, with temperatures soaring as we get closer to the Christmas period.
Weatherzone has quoted Queensland to be only a couple degrees short of breaking November heat records this year, with the hottest areas of the state rising up to the low 40s during hot spells.1
If you are planning on going on drives of any length, bear in mind that the interior of a parked car can climb to a crippling 20 to 30 degrees Celsius hotter than the outside of a car!
Thankfully, most modern cars come equipped with air-conditioning. However, in the current economy where there is still a struggle to meet expenses, cutting back on the use of air-conditioning will save both petrol and money. Here are a few wallet-friendly ways to keep cool in the car this summer.
Windows, windows, windows
Invest in a reflective windscreen sunshade to protect the driver and passenger seat from heat while parked. This prevents you from having to sit on hot seats (especially when they are leather) upon returning to your car. They are cheap and can be easily folded away. If you use one, park your car so that your windshield is facing the sun if possible, to prevent excess heat reaching the back seats.
You can get windscreen glass filters that prevent harmful UV rays from penetrating your car, and tinted or opaque bands across the top of your windscreen. However, bear in mind that there are laws and regulations when tinting the windows of your car. Every state in Australia requires at least a 35 per cent visible light transmission (VLT), meaning that tinted windows need to allow at least 35 per cent of light in to ensure that the driver's view is not compromised. In New South Wales, the front windscreen must have at least 75 per cent VLT.2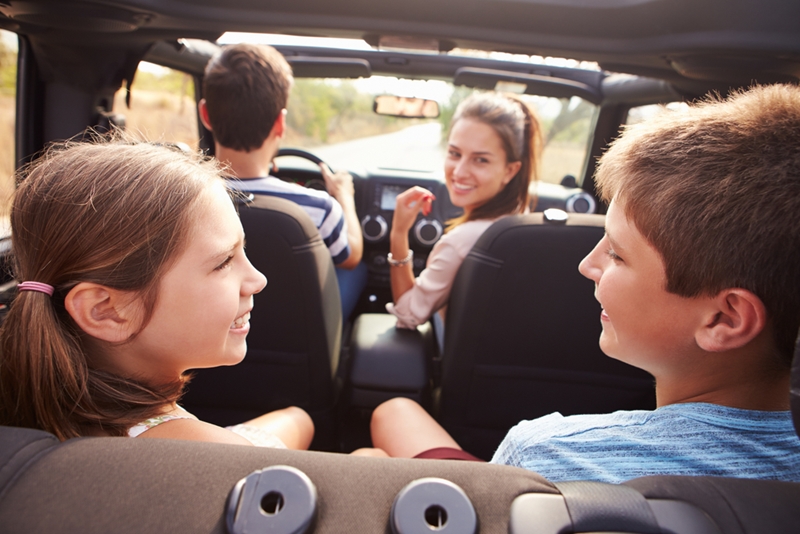 Accessorise your car
Consider putting money towards lighter seat covers. This not only protects the original material of your seats, but you can also choose colours that reflect rather than absorb the heat from the sun. Stay away from darker colours. While lighter colours are easier to stain, most covers are machine washable, so you can easily clean them at the end of the summer season.
You can also get solar-powered fans that you install in a window to circulate the outside cooler air into the stuffy air of your car. This is a cost-effective alternative to air-conditioning, though prices of the fan vary, so do your research first.
Of course, while these environmentally-safe cooling tips save petrol consumption and have less strain on the mileage of your car, getting a full history report on your car first will help ensure that you get necessary and accurate details about a used vehicle's history. Stay safe and stay cool this summer!
1Weather Zone, Weather news. Accessed November 2015.
2RTA, Vehicle standards information. Accessed November 2015.