Buying a car at auction
Buying a car at auction
Where Can I Find the VIN (Vehicle Identification Number)?

The vehicle identification number (VIN) is composed of 17 characters (digits and capital letters) that act as a unique identifier for the vehicle. A VIN displays the car's unique features, specifications and manufacturer.
The VIN can be found in a couple of places including on the car's registration label (1), on the compliance plate in the engine bay (2) or on the passenger side windshield (3), or on one of the door posts (where the door latches when it is closed) (4). See the image below:
Look for the VIN in these other locations:
Insurance card/Insurance policy
Vehicle title and registration certificate
Close
24 Feb 15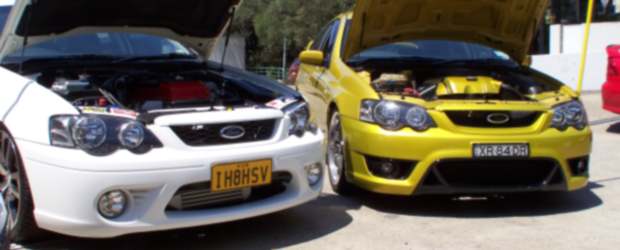 Vehicle auctions are owned and operated either by a private company or by the government and can be a great place to pick up a car bargain.
However, there are a number points to check off and understand before you make a bid on the vehicle of your dreams. Learn how to safely buy a car at auction by examining our tips and facts below.
How is buying at auction different?
Auctions are often run by car auction houses who obtain used cars from fleet operators, finance companies and vehicles that are ex-government. Auctions may even be run on some privately own vehicles that sellers want to put up on the open market. As a result, auctions are a great place to pick up a real bargain on your vehicle of choice.
Auctions have preview days that will allow interested buyers to inspect the cars going on the block up close. You'll be able to sit in the car and look under the bonnet - but you won't be able to take a test drive before you buy.
As a result, you should know a thing or two about what to look for - or take along someone who does - before thinking about car buying at an auction.
Before you bid
Auctions will vary depending on auction house, but according to the Department of Fair Trade, Queensland, there are a few things to understand before placing a bid.
There is no cooling off period - vehicles are sold as is, so if you change your mind after you make a bid - it's too late. You'll be required to immediately pay a deposit and depending on the terms, you can drive the vehicle home the same day or the day after.
There is no statutory warranty - vehicles sold at auction do not come with a statutory warranty, so there's no guarantee on how the vehicle will run. Make sure that you've done a thorough inspection and know the vehicle's faults before you bid.
The auctioneer guarantees the vehicle is debt free - all cars put on auction by a licensed auction house are guaranteed by the auctioneer to have a clear title, so you won't have to worry about the vehicle being repossessed by a financing institution once you're handed the keys. The auctioneer should supply you with a PPSR Certificate on the Vehicle Identification Number within 48 hours of the sale.
The car's history is not guaranteed - auctions houses should advise buyers if a vehicle has been a repairable write-off. However, we suggest you always check the history of the vehicle yourself by buying a car history report.
As noted by former NSW Government's Minister for Transport and Roads, David Campbell "There is a black market for purchasing written-off vehicles at auctions, then using stolen parts to rebirth and register the car, to be sold for a tidy profit."
This led to a law being implemented in NSW banning the re-registration of cars that have been deemed repairable write-offs.
However, this should be a warning to buyers at auctions - the used car history is not guaranteed.