How to avoid getting ripped off when buying a used car
How to avoid getting ripped off when buying a used car
Where Can I Find the VIN (Vehicle Identification Number)?

The vehicle identification number (VIN) is composed of 17 characters (digits and capital letters) that act as a unique identifier for the vehicle. A VIN displays the car's unique features, specifications and manufacturer.
The VIN can be found in a couple of places including on the car's registration label (1), on the compliance plate in the engine bay (2) or on the passenger side windshield (3), or on one of the door posts (where the door latches when it is closed) (4). See the image below:
Look for the VIN in these other locations:
Insurance card/Insurance policy
Vehicle title and registration certificate
Close
24 Feb 15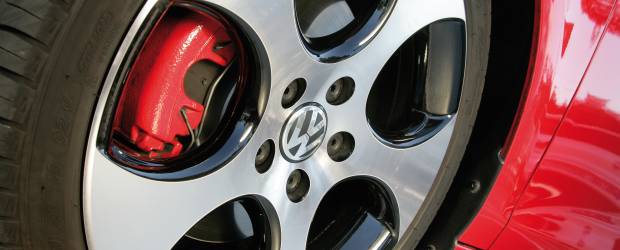 Today, more and more people are choosing to sell their cars privately and many are making their used vehicle purchases online. Today's used car seller is your friend, your neighbour, a stranger from another state, and even you!
With the internet, everyone can be a seller with a quick click of the mouse, which also means that fraud and deceit can be more common.
According to a study of Australian used car buyers compiled by the Auto Service by Equifax, 13% of buyers have made an unpleasant discovery about their car's history after purchase. The report revealed common types of fraud involved selling vehicles that:
were involved in undisclosed significant accidents requiring extensive repairs
had been written off and subsequently repaired
were poorly maintained, resulting in safety issues and subsequent repairs
outright didn't exist or had been re-birthed
had fictitious Vehicle Identification Numbers (VINs)
had VINs that didn't match the car registration
So how do you avoid these scam artists?
Fortunately, there are number of precautions you can take to avoid getting ripped off when purchasing a used car.
Inspect the vehicle in person – First and foremost, make sure you check out the vehicle yourself before buying, preferably in daylight so any faults are more visible. Make a note of the VIN on the car registration and check that number matches the VIN on the car. (The VIN is usually located on the driver side of the dashboard or along the frame of the driver side door, in the engine bay and on the registration papers).
Get a comprehensive vehicle history check - With the correct VIN, buyers can check the vehicle against the national Personal Property Securities Register (PPSR) to find out if the car is carrying any debt. CarHistory provides a full vehicle history check that includes a PPSR check and can identify if the car has been written-off or stolen, what its current market valuation is, known odometer readings, safety and emission ratings as well as money owing from previous owners. It'll be worth the little bit of money (usually less than $37) to give yourself that peace of mind.
A final thought
When buying a used vehicle, the overarching rule is – buyer beware. If you suspect that the vehicle you're interested in purchasing has something peculiar in its car history that doesn't add up, or it is a deal too good to be true - it probably is - and you're probably better off looking for something else.
By being smart about used car shopping, you can be sure your next car is not a lemon.