Should you put down a deposit for a used car?
Should you put down a deposit for a used car?
Where Can I Find the VIN (Vehicle Identification Number)?

The vehicle identification number (VIN) is composed of 17 characters (digits and capital letters) that act as a unique identifier for the vehicle. A VIN displays the car's unique features, specifications and manufacturer.
The VIN can be found in a couple of places including on the car's registration label (1), on the compliance plate in the engine bay (2) or on the passenger side windshield (3), or on one of the door posts (where the door latches when it is closed) (4). See the image below:
Look for the VIN in these other locations:
Insurance card/Insurance policy
Vehicle title and registration certificate
Close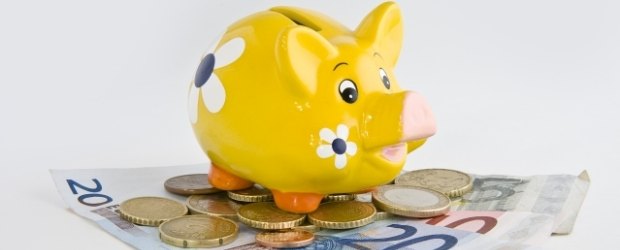 You've found the car of your dreams. It has all the extras and features you've been dying for, and it's even the right colour. You've inspected it in person and it looks absolutely stunning and drives like a dream.
So when then seller asks you for a $1,000 deposit to show you're "serious", of course you agree to pay – you don't want someone else snapping it up.
Buyer beware!
As Dominic from Glenfield NSW experienced, a deposit can be a quick way to lose your money.
"I put a deposit down then found out the info from Equifax report and the guy denied the information - which said the car was economical write-off two months earlier! – and [he] refused to pay back the deposit. I lost $1,000."
Unfortunately, this scenario can be all too common for keen auto buyers who don't find out the car history before putting down a deposit. Many sellers trying to hock a repairable write-off, ask for a deposit upfront so that they're more likely to secure the deal. And many eager buyers who fall in love with a car too quickly, are only too happy to oblige!
So how can buyers protect themselves from these scams?
Don't put down a deposit or make an offer before checking the facts – even if the car seems absolutely perfect after a test drive, you'll still want to get some more information before your commit to a purchase.
When you inspect the vehicle in person, make a note of the Vehicle Identification Number (VIN) that is usually located in the jamb of the driver side door, on the windscreen or on your registration and insurance papers. You'll want to run this number through a CarHistory or a PPSR check, like Dominic did.
A CarHistory Report can tell you whether a car has any outstanding debt and if it's ever been written off or stolen. This information can be exceptionally valuable and important to your final purchasing decision.
Get conditions clearly expressed in writing – in some situations, the seller may ask for a deposit as a form of security. For example, if you want to get the car looked at by a certified mechanic, a seller is probably going to ask for some security deposit so that they're confident that you'll be bringing the vehicle back! In these situations, be thorough and explicit in your conditions for leaving a deposit and get it in writing.
Be sure that if the car fails the mechanical inspection, you stipulate that the seller agrees to return your deposit in full.
Be cautious and buy smart – being overly eager is what gets most buyers into trouble when negotiating for a new or used car. Dealers use this to their advantage especially when it comes to discussing price.
Remember that you're the consumer and hold pretty much all the power in a negotiation – that is until you put money into a seller's hands!