Used Toyota RAV4: Pre-purchase checklist
Used Toyota RAV4: Pre-purchase checklist
Where Can I Find the VIN (Vehicle Identification Number)?

The vehicle identification number (VIN) is composed of 17 characters (digits and capital letters) that act as a unique identifier for the vehicle. A VIN displays the car's unique features, specifications and manufacturer.
The VIN can be found in a couple of places including on the car's registration label (1), on the compliance plate in the engine bay (2) or on the passenger side windshield (3), or on one of the door posts (where the door latches when it is closed) (4). See the image below:
Look for the VIN in these other locations:
Insurance card/Insurance policy
Vehicle title and registration certificate
Close
The Toyota RAV4 is a compact, sporty SUV that's consistently one of the best-selling vehicles in Australia.1 Although they're incredibly popular, RAV4s aren't perfect. If you're looking into buying one used, make sure you check the vehicle's reported history to help ensure its past is as tidy as its exterior.
What are the benefits of buying a used RAV4?
Price: A brand new 2018 RAV4 will set you back anywhere from $29,450, however you'll be able to find a 2000 model for anywhere between $2,640 and $6,160. While a 2010 model will be priced anywhere from $8,910-$19,910.2
Versatility: Many RAV4s such as the 2010 CV come with roof racks, nudge bars and other off-road features. This makes the RAV perfect for Alpine and cross-country driving as well as urban excursions.
Reputation: Named the world's fourth most popular vehicle in 2017 by Forbes magazine3 the RAV4 has an excellent reputation the world over. Since it was launched in Australia in 1994, the RAV has become known as an economical and reliable urban ride. Because of this, the vehicle's resale value is high compared to other brands, makes and models.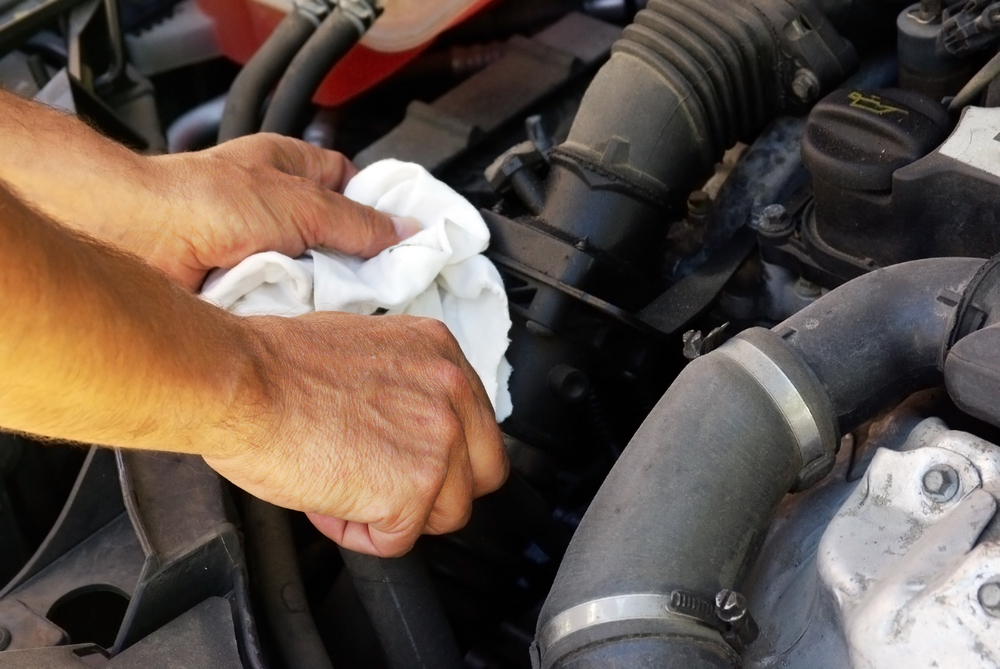 What you need to inspect before purchasing a used RAV4
Before purchasing any used vehicle, you should conduct a number of checks to ensure you're getting a good deal. Although the RAV4 is a reputable vehicle, sustained mistreatment, exposure to salt water or over-zealous off-roading can result in lasting issues.
Make sure you inspect the following:
Undertray and sills - Worn or scraped undertrays or sills can indicate that the vehicle has been driven excessively. Damage such as this can make the car more susceptible to rust.
Power windows - Some RAV models produced between 2006 and 2010 were recalled due to the driver's-side window power switch not functioning correctly.4
Spare exterior tyre - If the model you're looking at has a spare tyre on the rear door, ask for it to be removed and check behind it for damage or cracks around the mounting plate.
Airbags - The most recent RAV4 recall in Australia was issued in April 2017 due to defective airbag inflators on the driver's side of RAV4 (ACA22/23) models. High temperatures and humidity could cause the airbag inflator propellant to degrade, and if an affected RAV4 was in a collision, the metal inflator housing could rupture under excessive internal pressure.5
Check the vehicle's history to ensure it doesn't come with any hidden surprises
A CarHistory report provides information about whether a vehicle has been reported stolen, written-off or if there's any finance owing.
You can check the reported history of a used RAV4 by purchasing a CarHistory report. This provides you with comprehensive information on the vehicle's recorded history, regardless of how many states and territories it has previously been registered in.
Based on the car's registration or vehicle identification number (VIN), a CarHistory report can inform you as to whether the RAV4 has been reported stolen or written-off, if there is any finance owing, or if there's a potential odometer wind-back.
It's vital that you check the history of any used vehicle you're planning on purchasing to help ensure value for money and reliability.
1. Drive.com.au. Best selling cars in Australia. Accessed May 2018.
2. Carsguide.com.au. Toyota RAV4 pricing and specs. Accessed May 2018.
3. Forbes.com. World's most popular vehicles 2017. Accessed May 2018.
4. Productsafety.gov.au. Toyota motor corporation Australia. Accessed May 2018.
5. Productsafety.gov.au. Toyota motor corporation Australia. Accessed May 2018.