What you should know about driving off-road cars
What you should know about driving off-road cars
Where Can I Find the VIN (Vehicle Identification Number)?

The vehicle identification number (VIN) is composed of 17 characters (digits and capital letters) that act as a unique identifier for the vehicle. A VIN displays the car's unique features, specifications and manufacturer.
The VIN can be found in a couple of places including on the car's registration label (1), on the compliance plate in the engine bay (2) or on the passenger side windshield (3), or on one of the door posts (where the door latches when it is closed) (4). See the image below:
Look for the VIN in these other locations:
Insurance card/Insurance policy
Vehicle title and registration certificate
Close
16 Jun 16
Australia is a beautiful country - there's not many that would deny such a fact. This means that there will be a million and one amazing things to see around, whether a tourist or a well-seasoned Aussie. However, there could also be a lot more that you could be zooming past, which are all well-worth you turning off onto a small gravel road or two.
It means drawing from that inner part of you that loves adventure, so you're ready to face the track with confidence and curiosity. Take the Manning Gorge, for example. Not many people know about it, settled in the beauty of Western Australia, but it's just sitting a way off the road, ready for the perfect photo.
You'll find the Manning Gorge halfway down an unsealed 4x4 track. It does require a tramp to get there, but wide streams of water cascading down over a rugged rock face is a sight worth the physical exertion1.
Here are some tips for driving off-road.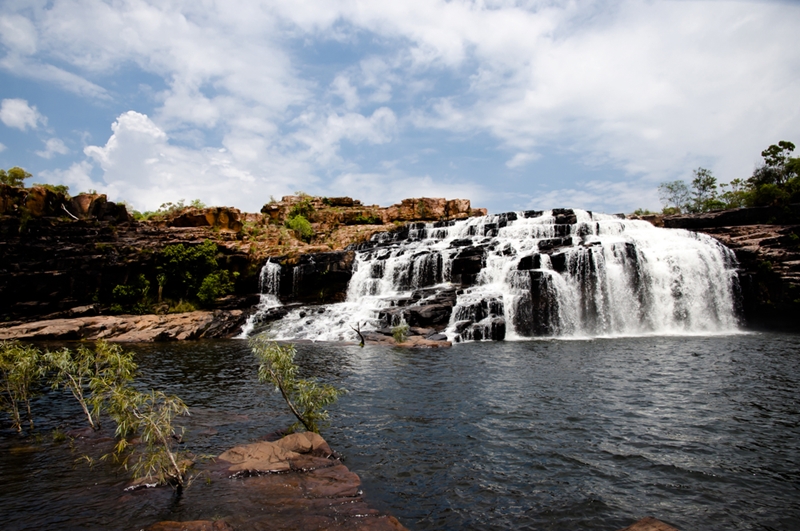 Drive with an open mind
This means being flexible with whatever comes your way, and driving slowly. Doing so means you won't cause any damage to your vehicle from any unknown obstacles in an unfamiliar environment. These could be logs, soft ground or glass, all of which could put you in a sticky situation in the middle of the bush. Driving slowly also makes you more aware of Australian wildlife, which means you are less likely to cause harm to any animal, and provides a safe area for other 4x4 cars, horse riders and even cyclists as well.
Added bonus - you'll get to enjoy the most of the lush green forestry around you. Why rush on a holiday?
Make sure you know your car
Not all cars are permitted to handle the rocky roads of Australia's tracks - even four-wheel-drives. You need to make sure that the car you're looking to drive is legally allowed to drive on open roads in your state.
The same applies if you are looking to purchase a 4x4 vehicle for outings with friends or family adventures. Making sure that it is (off)roadworthy will help to prevent avoidable pickles that Australia's wilderness can bring. Before you purchase, get a Car History report first, so you can clearly see important details of your four-wheel-drive.
We can guarantee that owning such a vehicle will definitely open up a lot more adventurous opportunities for you to fuel that inner Bear Grylls spirit!
1Trip Advisor, Manning Gorge. Accessed May, 2016.